Thanks to tuxen we can proudly release: Easy Install For Repos and Addons
This makes it very easy to install Repos and Addons onto your XBMC device without the need to separately downloading\uploading them to your device. Just complete these steps once and you will have access to the latest and greatest addons available for your XBMC device.
1. Open XBMC - Goto 'System' then 'File Manager'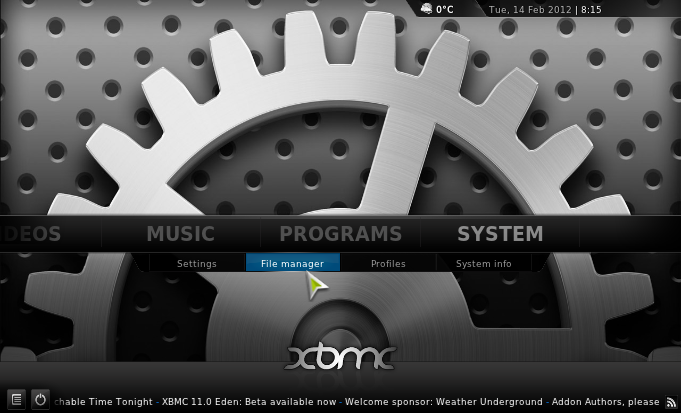 2. Click 'add source'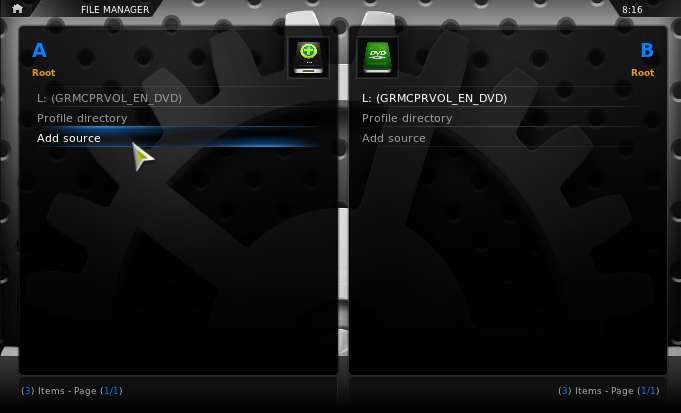 3. Type
http://hub.gosub.dk
into the <None> field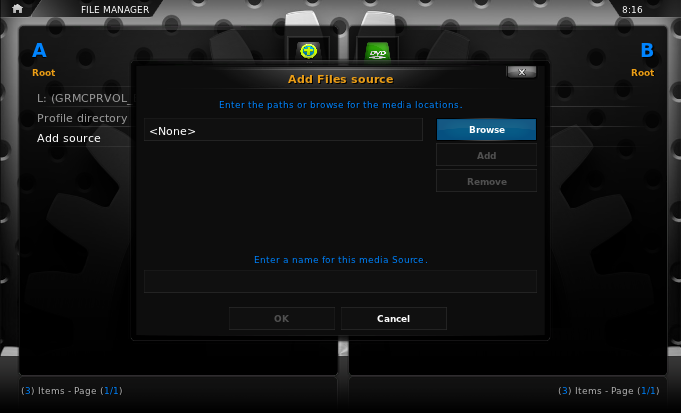 4. Enter a name for the source eg gosub and click OK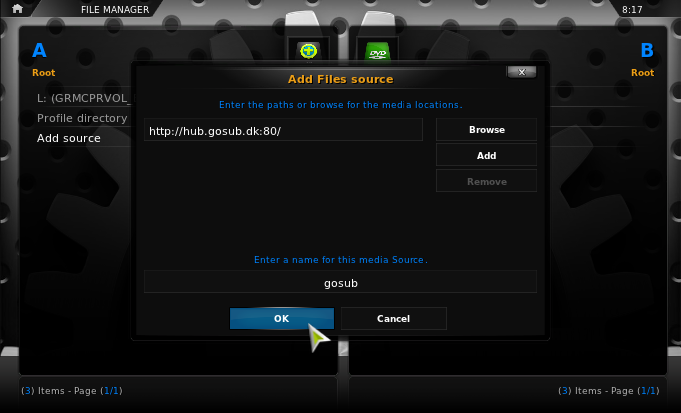 You have now completed all the steps needed to add the share. This will only need to be done once on each XBMC device.
You can now access the newly added share by going to System and selecting Addons from the left.
Then click 'Install from zip file'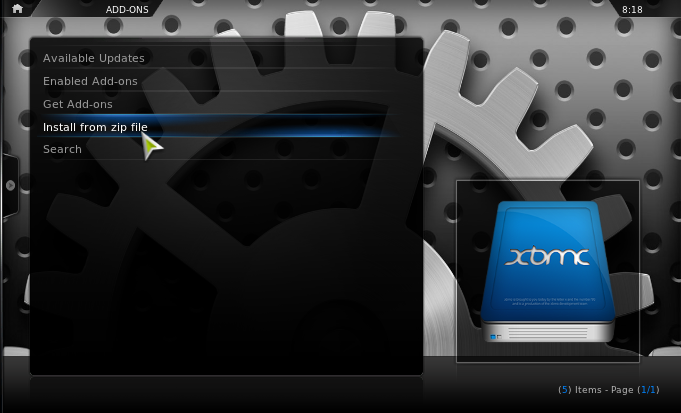 Select 'gosub' or whatever you called the share
Then click to install any addon\repo from the list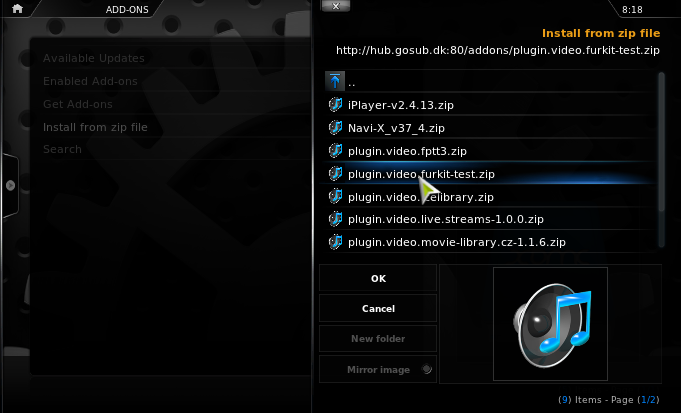 (red: tuxen) ATV2 users will likely need to transfer the
advancedsettings.xml
(use xbmc filemananager) in the root of the network share to /private/var/mobile/Library/Preferences/XBMC/userdata/ to avoid directory structure "timeout" errors. The advancedsettings.xml file must be all in lowercase on iOS/ATV2/@NIX btw.
The setting is normally 10 secs so if you get the directory structure pretty early you probably need the setting. If you allready have an advancedsettings.xml file add the curltimeout of 60 to the file. (check above example)
You can also choose the same file on your ATV2 a few (2-3) times and it will let the A4 force connections so it can read the complete zip index. But it is not a handsome way to go about it and this will fix it permanently.